ISO Certification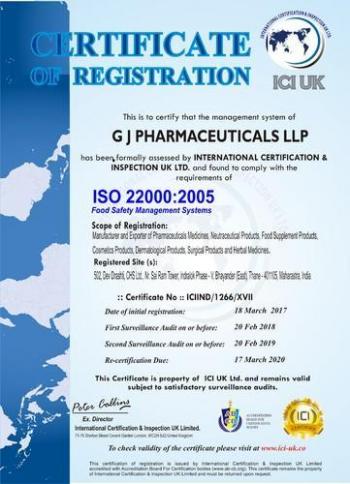 ISO 22000 : 2005
Scope of Registration - Manufacturer and Exporter of Pharmaceuticals Medicines Neutraceutical Products , Food supplements Products Cosmetics Products , Surgical Products ,Dermatological products and Herbal medicines .
Memberships

The dynamic growth of Indian Pharma Industry and the recommendations of four major National Pharma associations made the Ministry of Commerce & Industry, Govt of India to realize the need for separate export promotion council. Accordingly, Pharmaceuticals Export Promotion Council (PHARMEXCIL) has been set up on 12.5.2004. The Ministry of Commerce and Industry vide Public Notice No. 61/2004-09, dated 16.03.2005 has made Pharmexcil the sole agency to issue RCMCs to all Pharma exporters. The activities of the Council are administered by Committee of Administration consisting of representatives from Pharma Industry, National Pharma Associations like IDMA, BDMA, IPA, ADMA & ABLE and Officials from DoC, DoP, MoH & DBT, Govt of India.
Memberships & Affiliations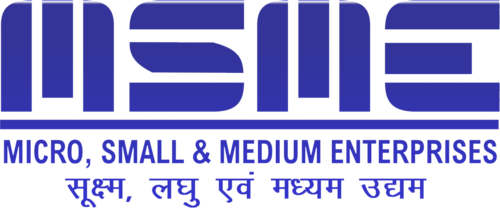 Manufacturing Enterprises- G J Pharmaceuticals LLP engaged in the manufacture or production of goods pertaining to Pharmaceuticals industry specified in the first schedule to the industries (Development and regulation) Act, 1951) or employing plant and machinery in the process of value addition to the final product having a distinct name or character or use. The Manufacturing Enterprise are defined in terms of investment in Plant & Machinery.